Gastric Sleeve Surgery Operation Details Istanbul Turkey

DURATİON OF STAY 7 Days
HOSPITAL STAYING 2-3 Days
OPERATION DURATION 1 to 3 Hours
ANESTHESIA General Anesthesia
RECOVERY DURATION 1-2 Weeks
FOLLOW UP VISIT 2nd Day
What Is Gastric Sleeve Surgery?
Although there are different treatment methods and surgical methods for obesity, one of the most popular problems today, Gastric Sleeve surgery, known as Sleeve gastrectomy, is one of the effective surgical methods for obesity.
In this article, you will have access to a guide content about Gastric Sleeve surgery, how Gastric Sleeve surgery is performed, to whom it can be applied, and to what can be done before and after surgery.
If you are ready, let's start!
Who is suitable for Gastric Sleeve Surgery?
This surgery is performed primarily as part of a phased approach to surgical weight loss. It is applied to patients with a very high body mass index (BMI), diabetics, high blood pressure patients, those with sleep apnea, or at risk of undergoing anesthesia or a longer procedure due to heart or lung problems.
In standard patients, it is decided to perform Gastric Sleeve surgery. Among the biggest reasons for making this decision can be considered as the presence of an excessively large liver or large scar tissue that will make the gastric bypass procedure too long or unsafe.
Sometimes, to make a decision to continue with a two-step approach, the patient is given an informational briefing prior to surgery on known risk factors. In two-stage sleeve gastrectomy applications, in patients undergoing Gastric Sleeve surgery as the first stage procedure, the second stage (gastric bypass) is performed 12 to 18 months after significant weight loss has occurred and the risk of anesthesia has become much lower (and the size of the liver has decreased). Although this approach involves two surgeries, it can be said to be safe and effective for selected patients.
Important: However, this decision is made after examinations and evaluations according to which group the patient belongs.
How Is Gastric Sleeve Surgery Performed?
Gastric Sleeve surgery is a surgical procedure in which the capacity of the stomach is reduced by about 75%, with the help of a tube (tube), to aid significant long-term weight loss. Gastric Sleeve surgery is performed laparoscopically (telescopic camera). During this process, the stomach (CA. 75%) is placed in the tube. Since sleeve gastrectomy surgery is not a very long procedure, the surgical procedure is completed after the envelope for a period of 1-2 hours.
Important: Gastric Sleeve surgery leads to loss of appetite, as The taken part of the stomach eliminates the production of a hormone that stimulates appetite. Surgery also restricts the amount of food you can eat at once.
For Whom Is Gastric Sleeve Surgery Suitable ?
Suitable for Gastric Sleeve surgery for people with the following conditions:
If your BMI (body mass index) score is 40 or more.
If your body mass index is 35 or more and you have other medical conditions, such as Type 2 diabetes or high blood pressure, that can improve by losing weight.
If you're healthy enough to have general anesthesia and surgery.
If you are determined to lose weight and maintain your weight loss through lifestyle and Gastric Sleeve diet changes.
You've been trying to lose weight for at least six months by eating healthy, exercising and taking related medications, and if that hasn't worked.
Gastric Sleeve Surgery Steps
Gastric Sleeve surgery is a fairly simple procedure with low complication rates. When there are serious complications, they usually occur within the first few days after surgery. It is quite important to be comfortable before the procedure.
Before surgery, the Surgeon Warns about applying a two-week preoperative diet. In addition, the patient is informed that nothing should be eaten after midnight, the night before the day of surgery. This is an important situation. Because many people eat or drink before surgery, surgeries are canceled to be performed at a later date.
Before Gastric Sleeve surgery, the patient is given general anesthesia. The procedure is performed laparoscopically and usually takes between 1-2 hours. The surgeon will make several small incisions in the patient's stomach and use a long and thin telescope camera called a laparoscope with a light and camera lens at one end to remove a large part of the stomach to perform all other surgical interventions and place the tube.
After Gastric Sleeve surgery, the patient stays in the hospital for 2 – 3 days. The healing process from Gastric Sleeve surgery can be painful for some and less painful for others. Each person experiences pain differently, and different pain medications for different people can work better than others. Standard painkillers sold over the counter may work in pain relief. After discharge from the hospital, some general rules are given below. After you are discharged from the hospital after surgery, there may be more specific guidelines that your surgeon recommends to follow.
Only fluid consumption is allowed on the first day after surgery.
A liquid diet is recommended for periods that the doctor will determine (usually a few weeks). Then the transition to soft and juicy Foods is made.
Generally, after 4-6 weeks after surgery, solid foods can be added to the diet.
Small portions will always be enough, as the stomach will fill up quickly.
Avoiding sports activities and especially movements that will stretch the abdomen after surgery
Bowel movements can be difficult and painful. This condition is normal.
Constipation is normal in the first week after surgery. Pain medications can increase constipation.
Unless otherwise specified by the doctor, the prescribed drugs may continue to be taken.
For different diseases, the surgeon's guidance on medication is very important.
Most people can return to their normal activities within 2 to 4 weeks after Gastric Sleeve surgery. But the doctor will again make the best decision.
Walking activity contributes greatly to the healing process.
A heavy exercise program and lifting something heavy should be avoided. This puts excessive pressure on the stitches and torso and can cause pain.
Possible complications during and after surgery should be well understood. The most alarming complication from Gastric Sleeve surgery is a leak of the staple line.
Staple line leaks may occur during or after surgery. During surgery, it is usually noticed and fixed before completing the operation. But if it is not noticeable, it can occur shortly after surgery.
Staple line leaks typically occur within the first month after surgery. It can be triggered by eating inappropriate foods (it is quite important to always follow the diet after surgery) or from the non-healing tissues of the stomach. This, in turn, causes the staples to separate from the thin, devascularized tissue and then leak.
A staple line leak is caused by gastric juice moving out of the stomach, leading to a major infection. Signs and symptoms can be seen as tachycardia (rapid heartbeat), fever, chest pain, and abdominal pain.
Most staple line leaks occur within 14 days of surgery. If any of these symptoms are present, it is necessary to see a doctor immediately.
After eating more than the new stomach can hold, some stomach tube side effects may occur, such as pain, bruising and swelling around the wounds. Foods should be chewed well, eat smaller portions, and comply with the Gastric Sleeve diet plan to the letter.
Gastric Sleeve Surgery​ Before & After Gallery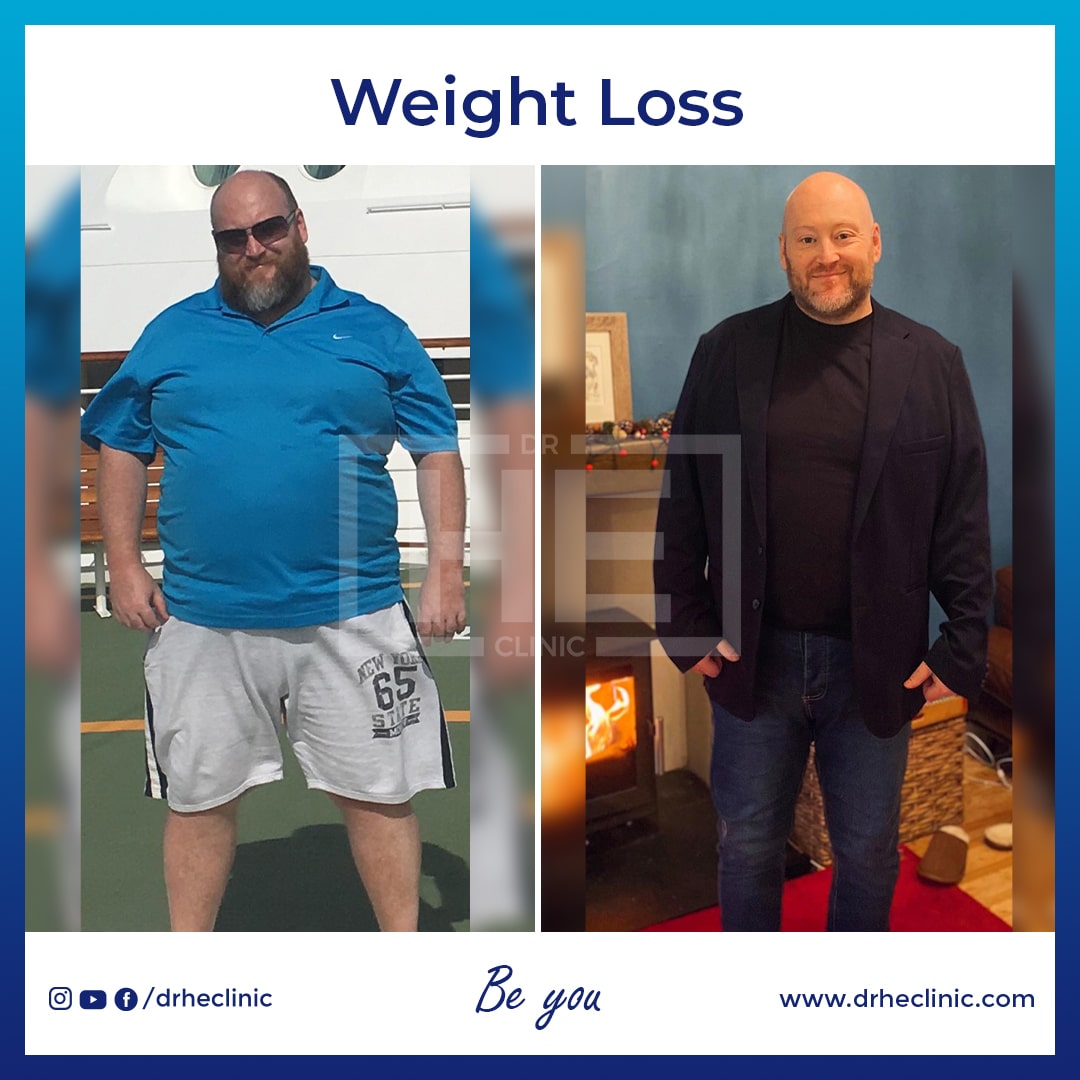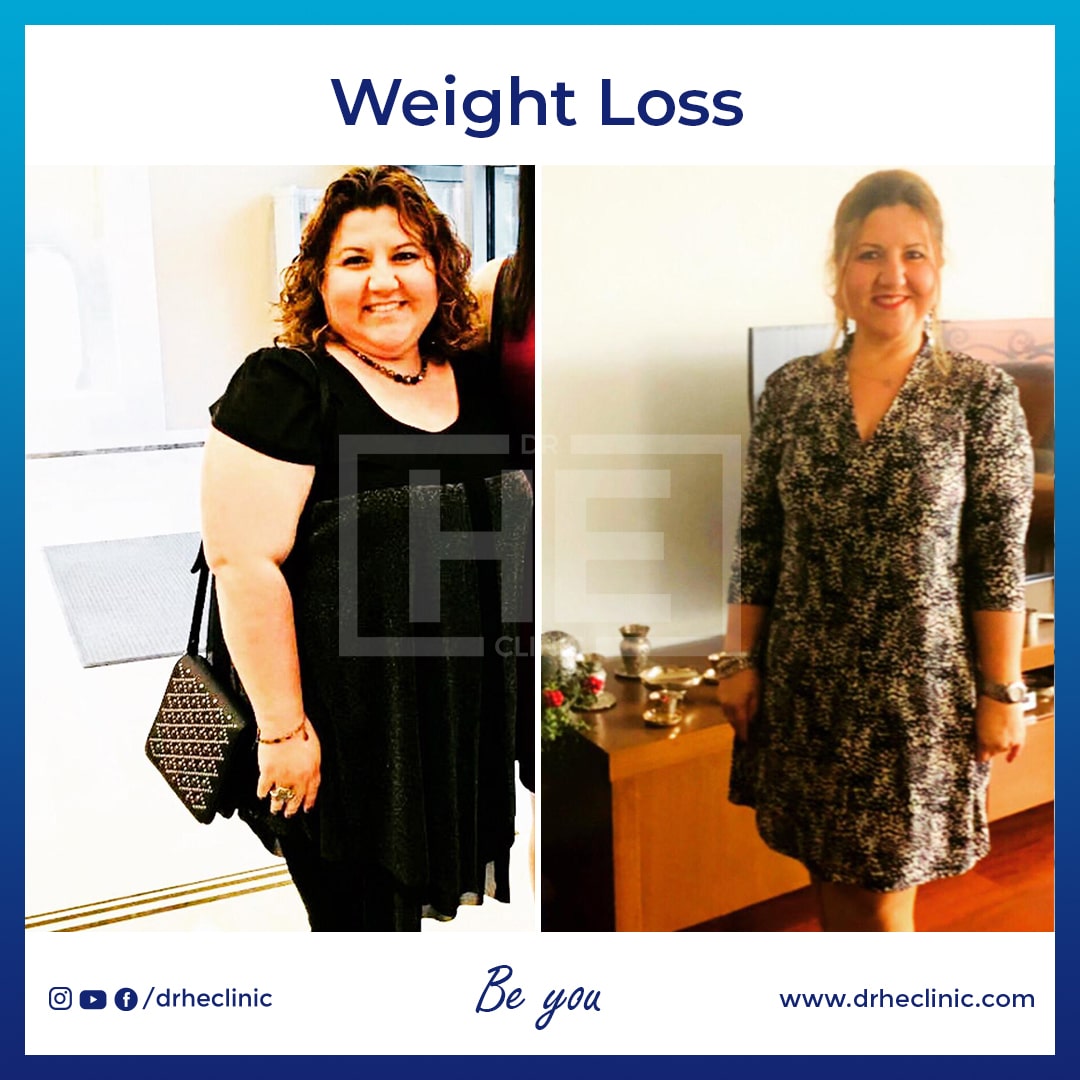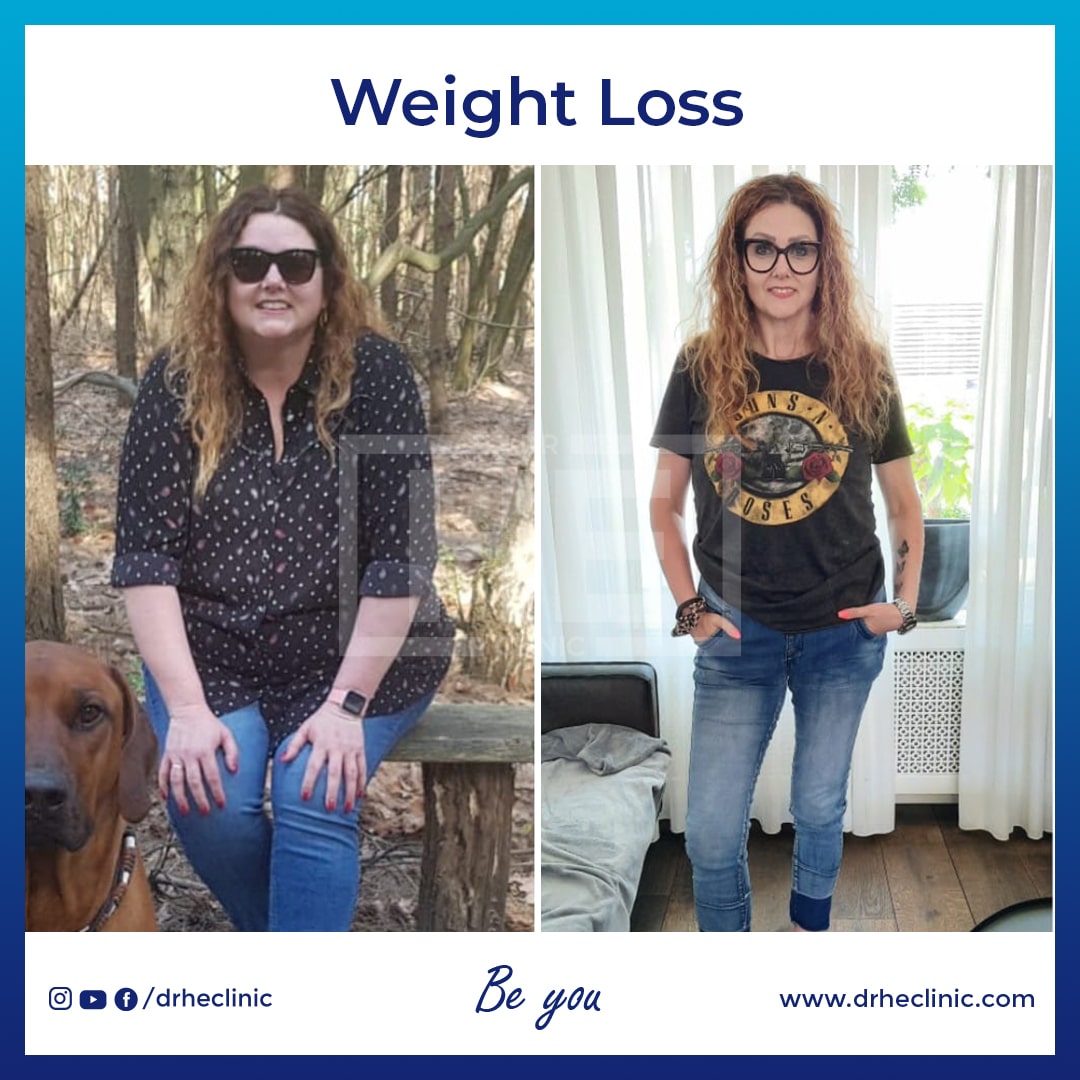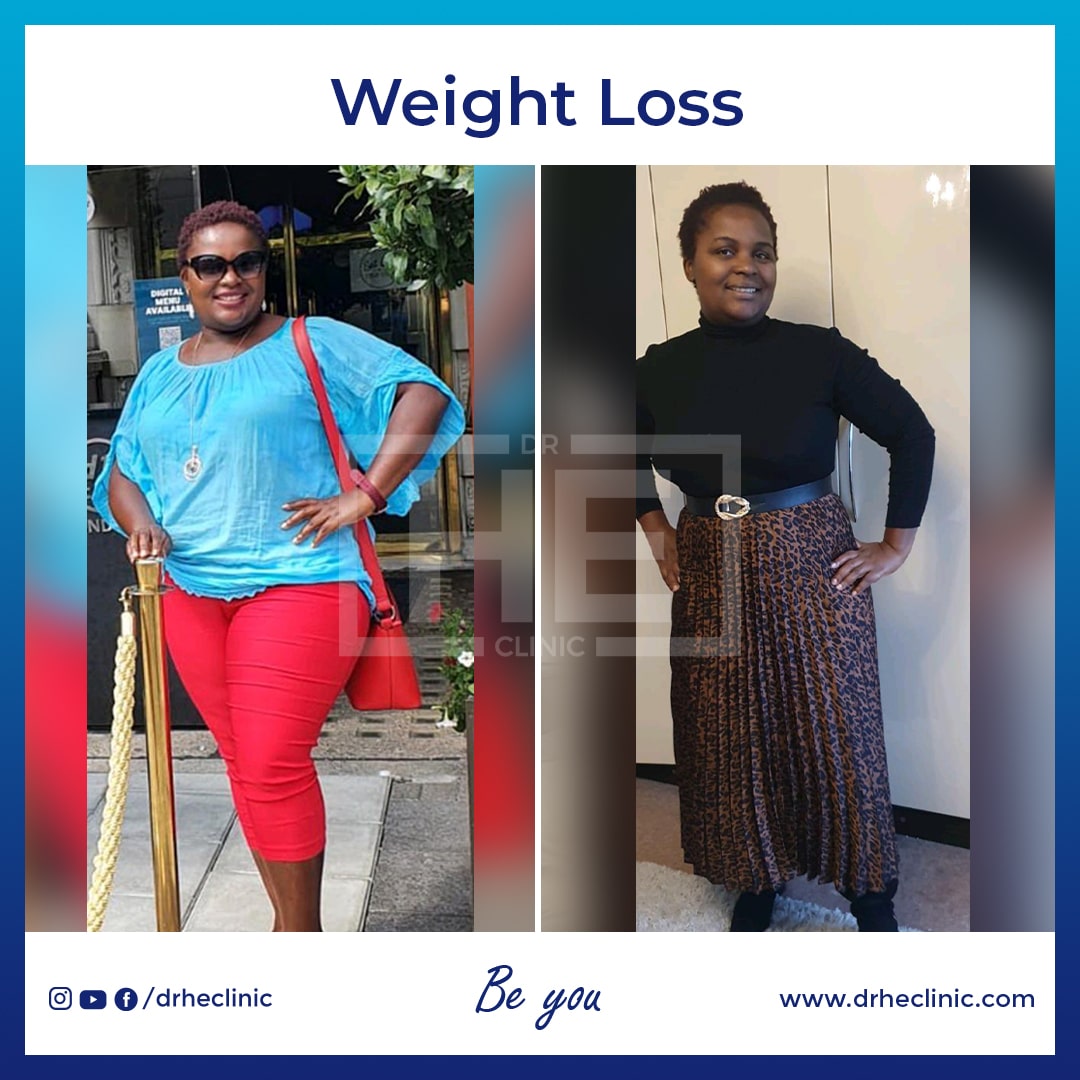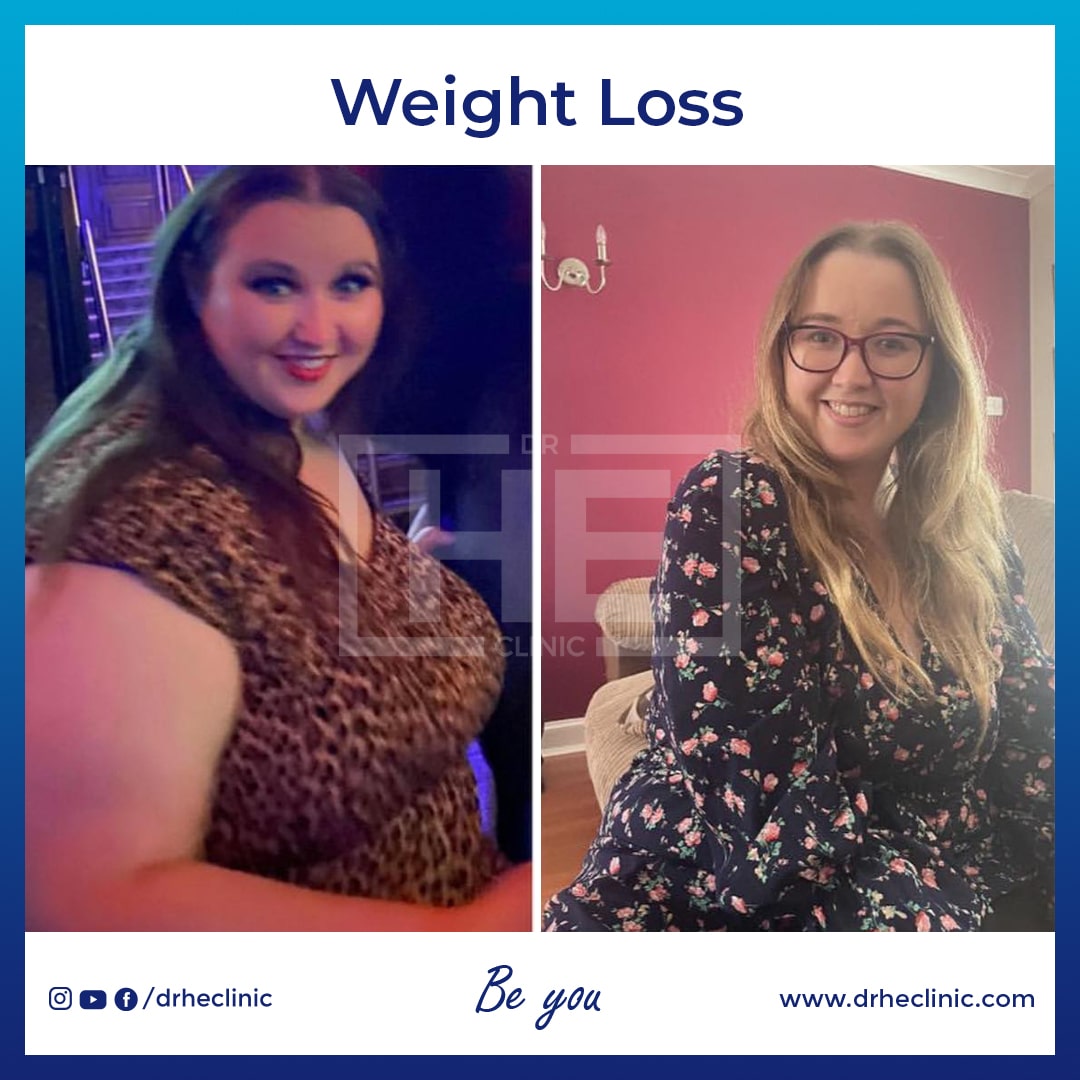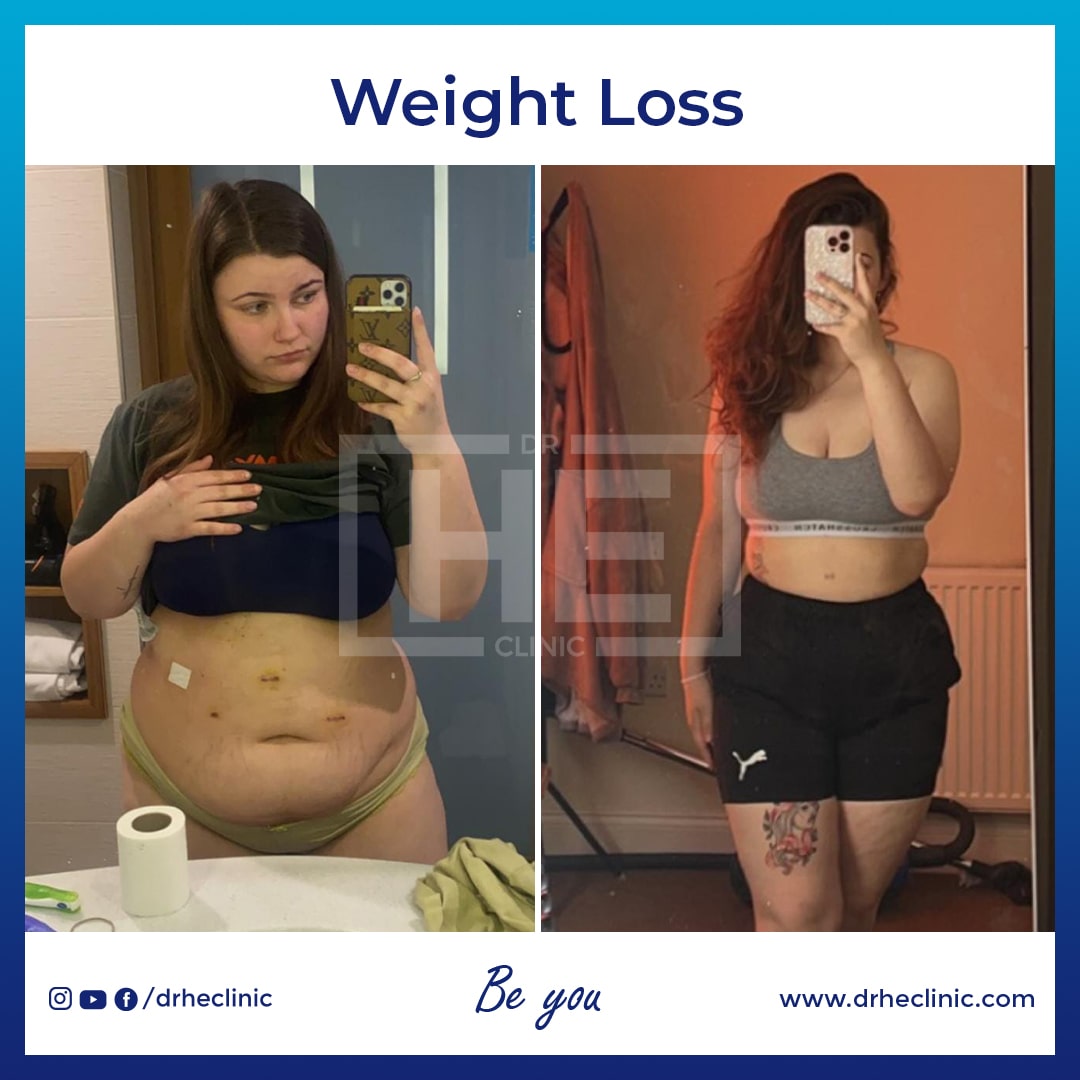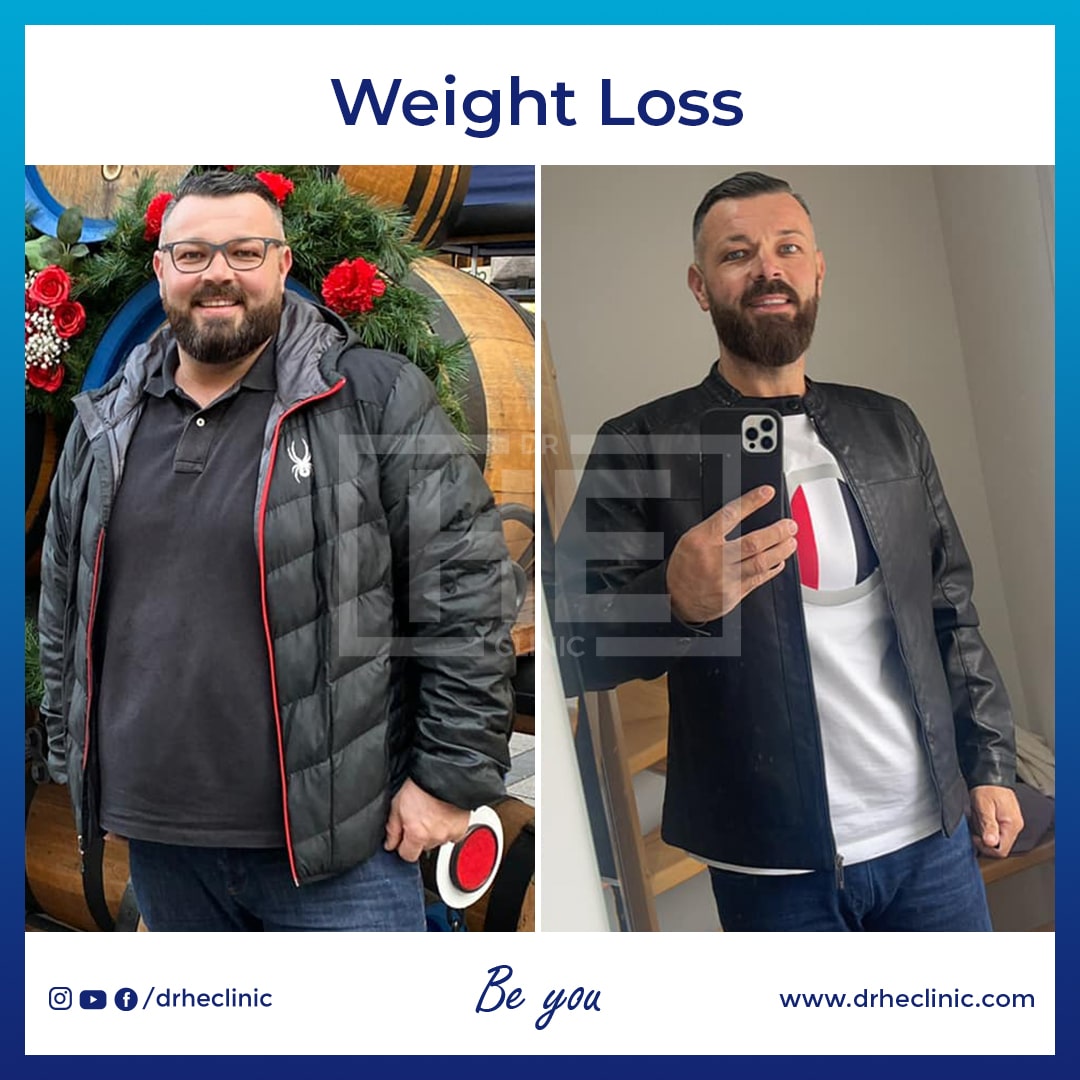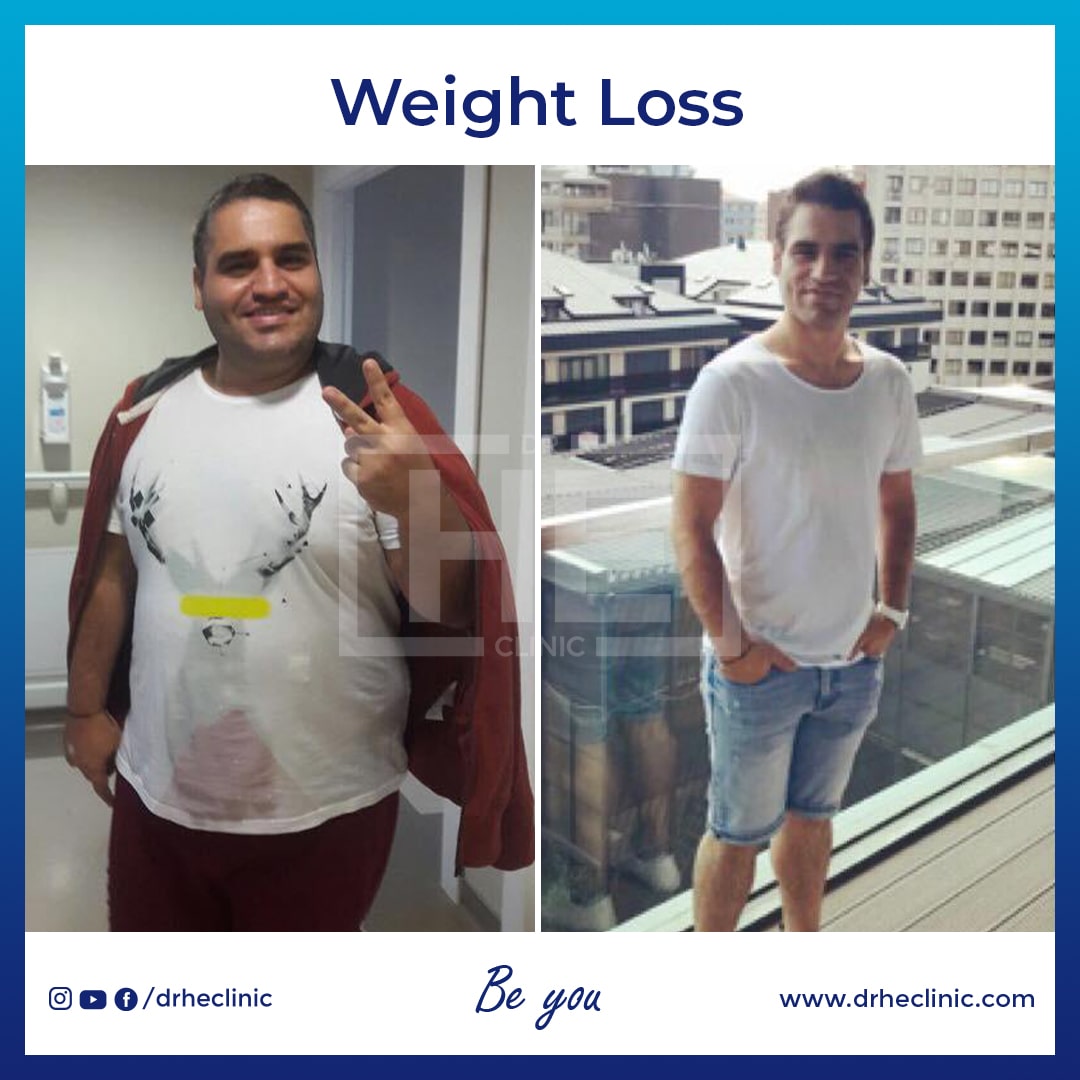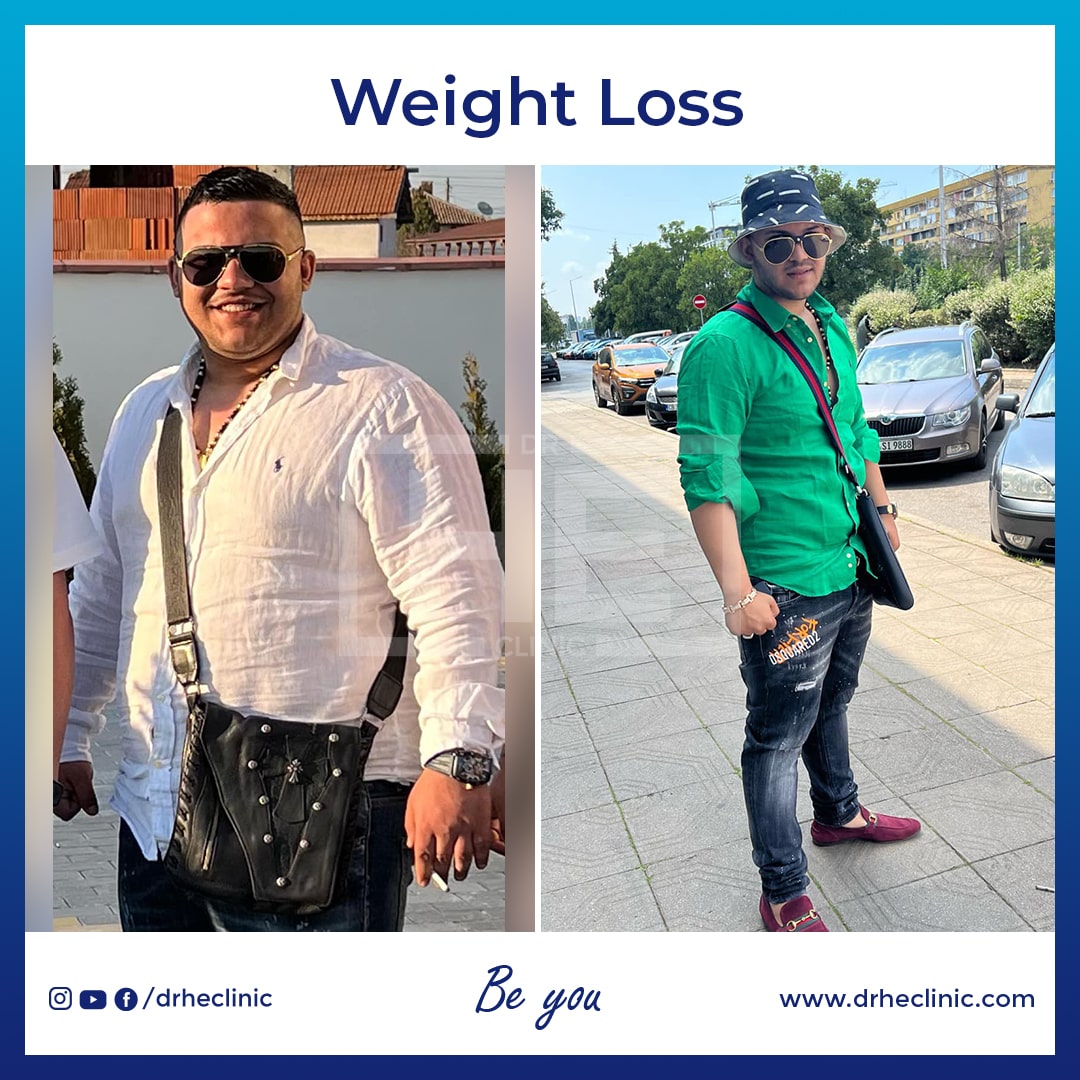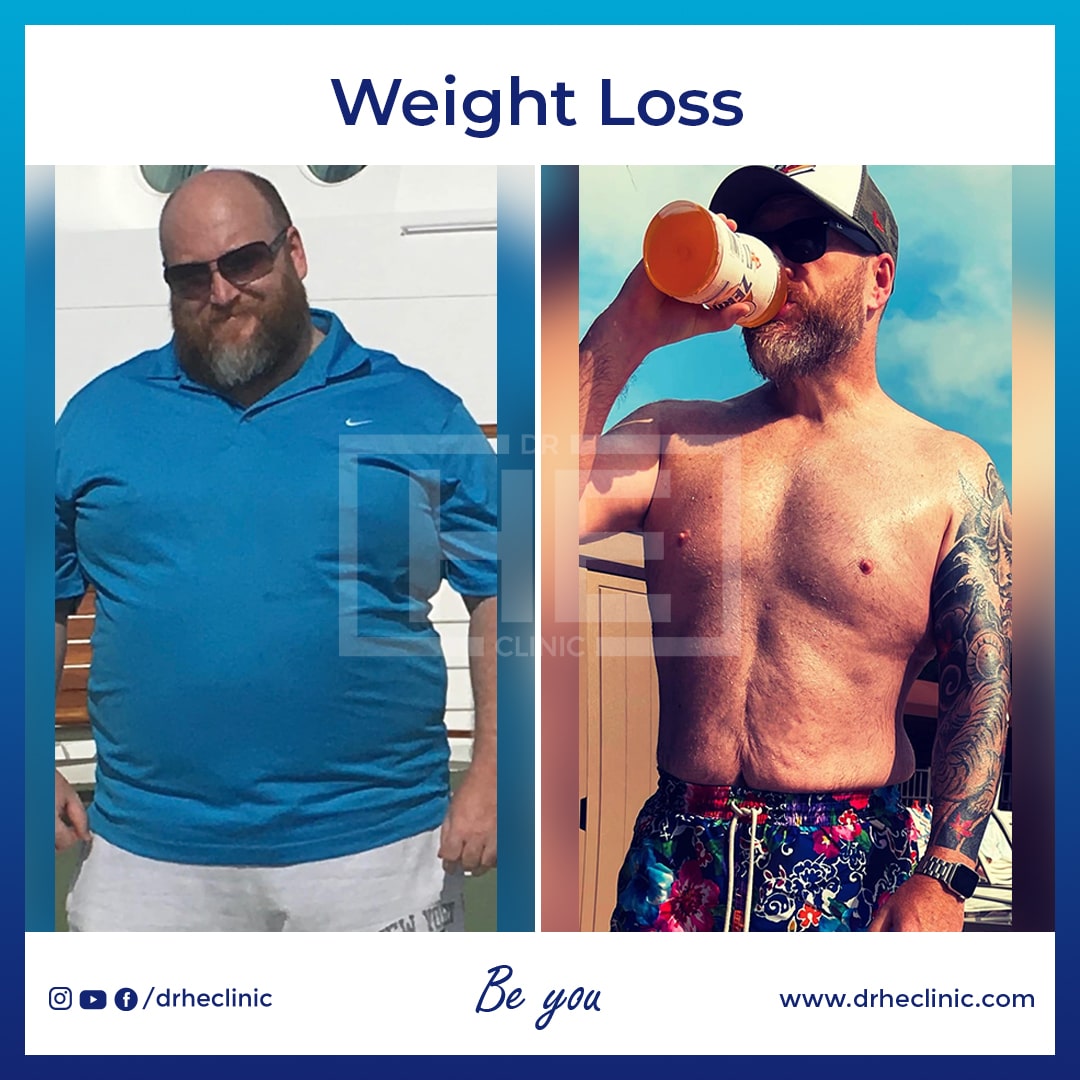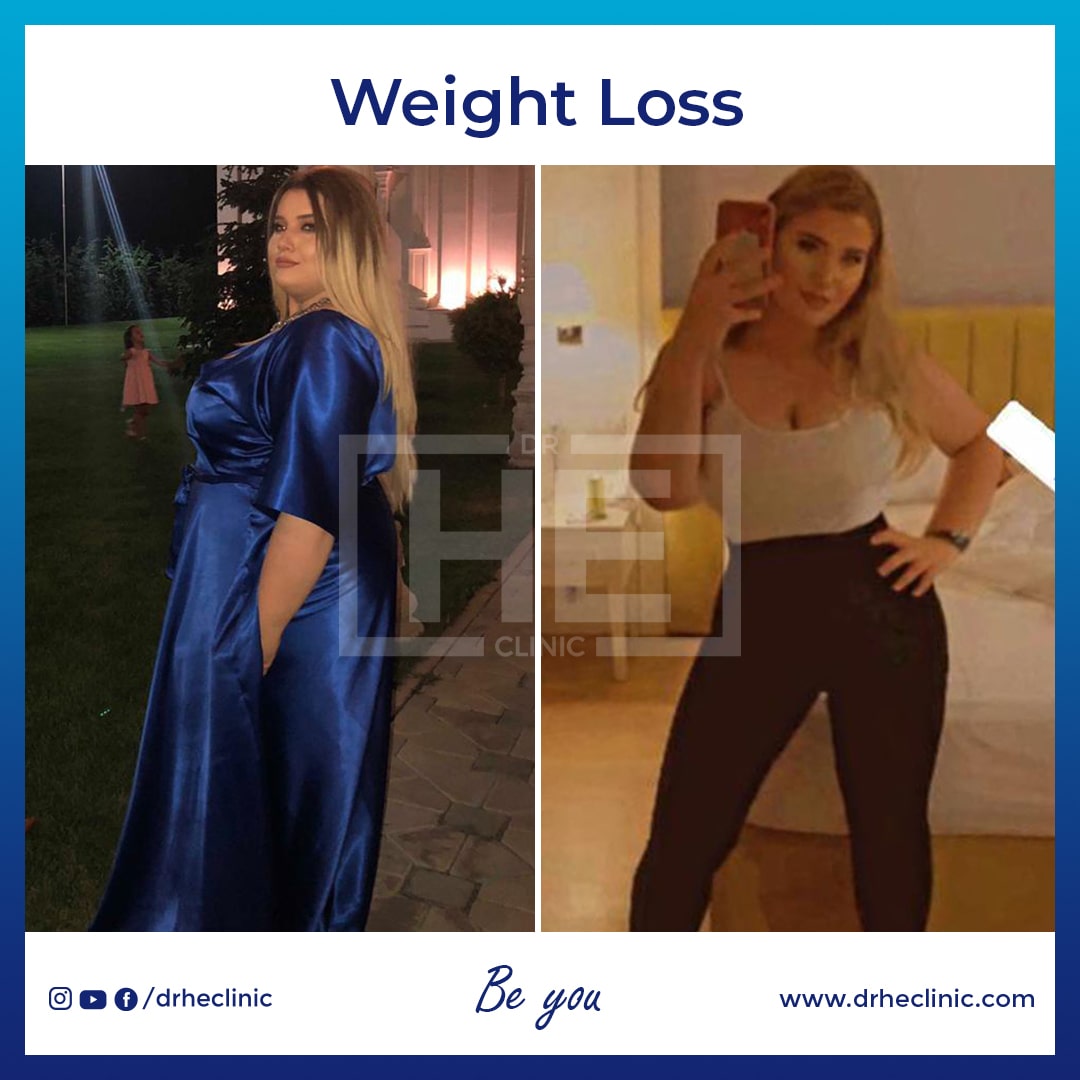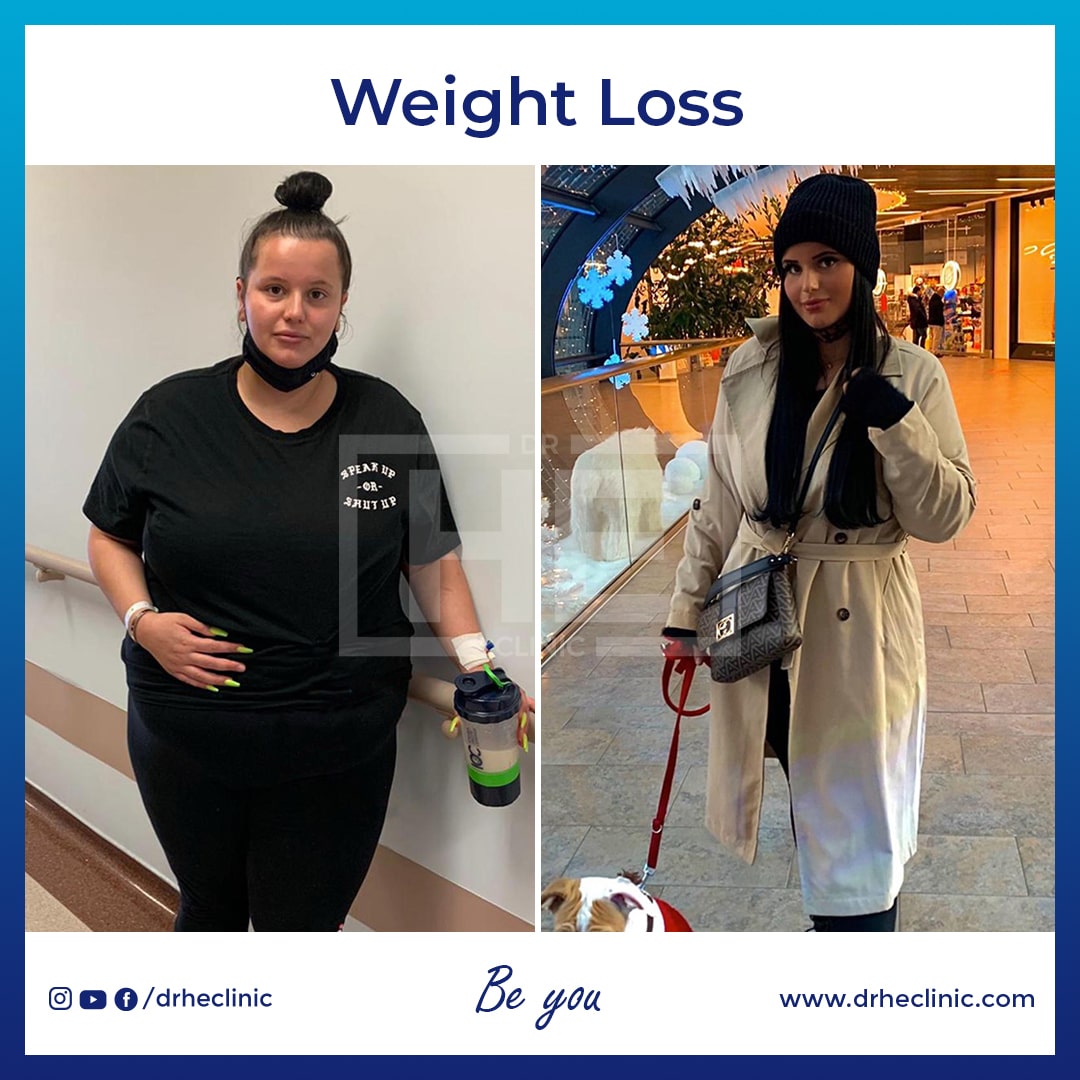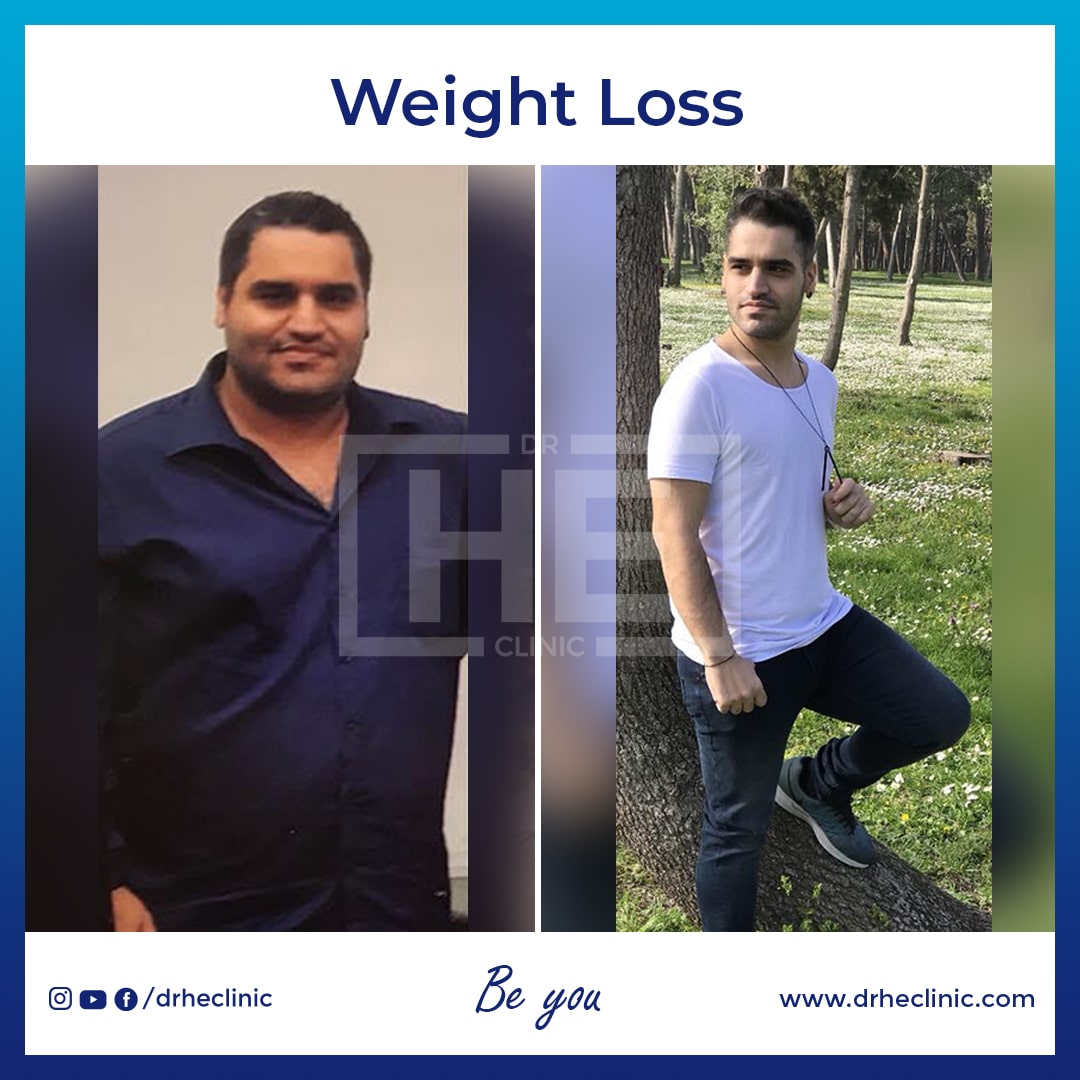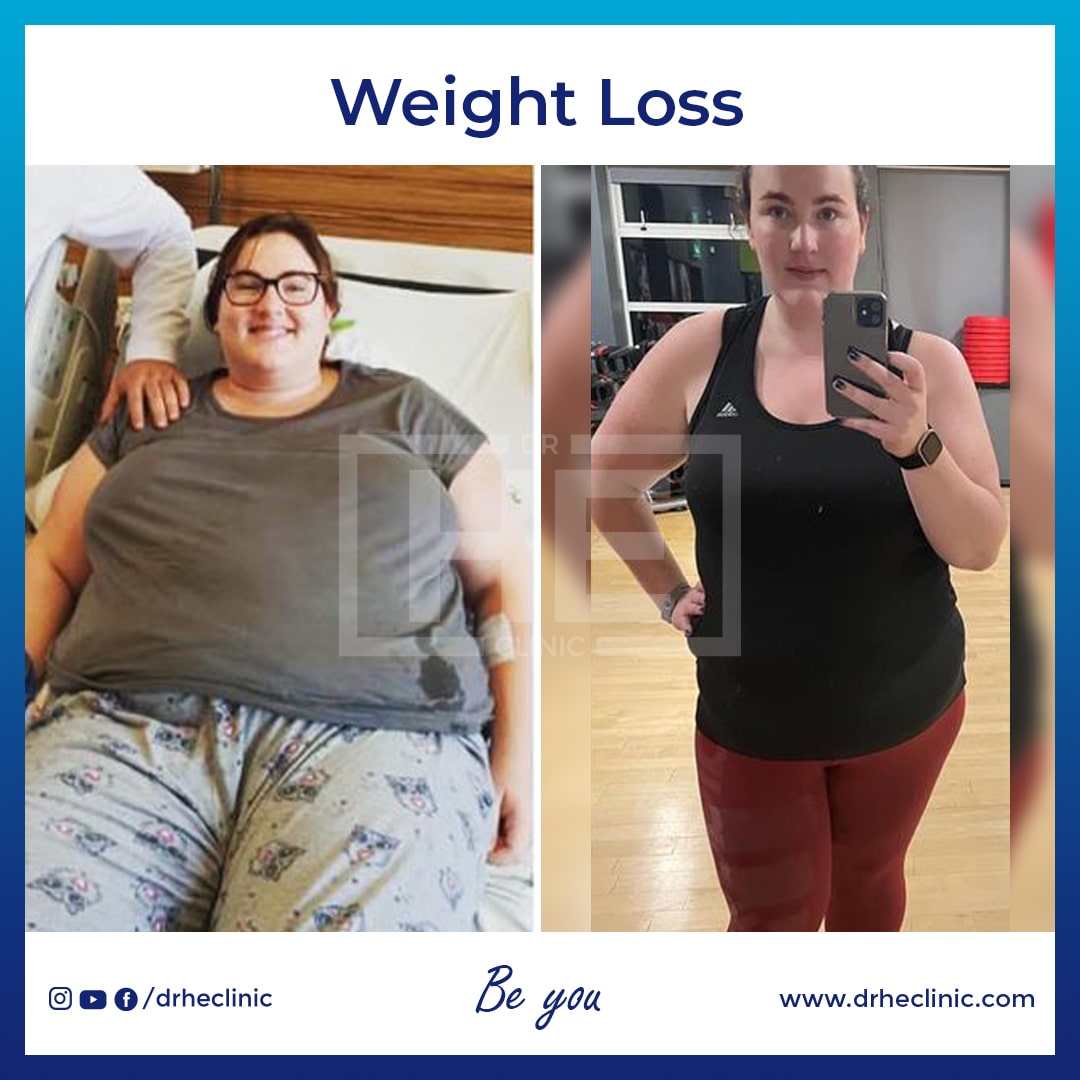 Frequently Asked Questions About Gastric Sleeve Surgery
Gastric Sleeve surgery is a long journey. On average, it takes about two years to reach your target weight. To get rid of weight loss, it is necessary to change unhealthy habits for a lifetime. This is not an easy way out. It requires dedication, persistence and daily work (for a lifetime). Keep learning, reinforce good habits, and celebrate your little triumphs.
The further you get away from surgery, the less you think of yourself as a patient, and the more you see yourself as someone who chooses to be "healthy." Remember that Gastric Sleeve surgery is a tool. Helps with weight loss. So you can more comfortably apply healthy changes that will change your life forever.