Ear Aesthetics in Turkey​
Ear Aesthetics in Turke refers to the practice of ear cosmetic procedures or ear reshaping in Turkey. This involves surgical or non-surgical procedures aimed at correcting, improving, or enhancing the size, shape, or position of the ears.
The 4 Major Benefits of Ear Aesthetics
Ear aesthetics, also known as otoplasty or ear cosmetic surgery, can offer several benefits to individuals who choose to undergo the procedure. Here are four major benefits: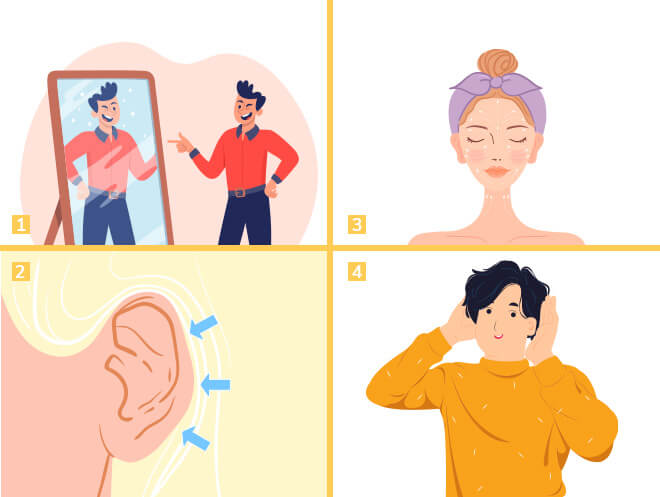 Correction of Congenital or Traumatic Deformities
Who is Not Suitable for Ear Aesthetics?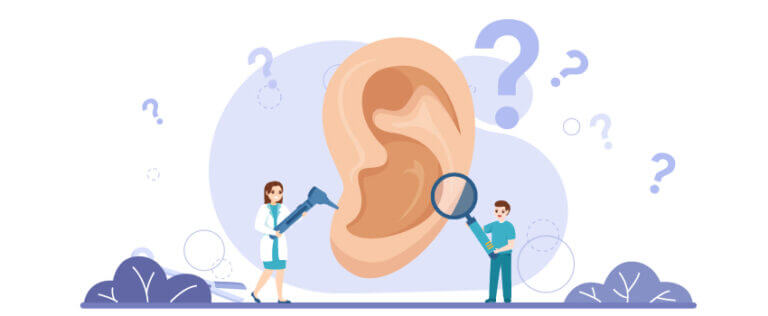 While ear aesthetics, or otoplasty, can be a suitable option for many individuals, there are certain cases in which the procedure might not be recommended. It's crucial to consult with a qualified plastic surgeon or ear, nose, and throat (ENT) specialist to determine your candidacy based on your specific circumstances. Here are some situations where individuals might not be suitable candidates for ear aesthetics:
Medical Conditions: Individuals with certain medical conditions that could increase the risks of surgery or hinder the healing process might not be suitable candidates. Chronic health conditions, bleeding disorders, or immune system disorders could impact the decision to undergo surgery.

Unrealistic Expectations: If a person's expectations for the outcome of the procedure are not aligned with what is realistically achievable, a surgeon might advise against the surgery. It's important to have a clear understanding of what ear aesthetics can and cannot achieve.

Health Status: People who are not in good overall health might not be suitable candidates for surgery. This includes individuals with uncontrolled high blood pressure, heart problems, diabetes, or other significant health issues.

Smoking and Alcohol Use: Smoking and excessive alcohol consumption can negatively impact the healing process and increase the risk of complications. Surgeons often recommend that individuals quit smoking and limit alcohol intake before and after surgery.

Psychological Factors: Individuals with certain psychological conditions or unrealistic body image perceptions might not be suitable candidates. It's important for candidates to have a healthy psychological state and undergo the procedure for their own well-being, rather than trying to meet external expectations.

Age: While ear aesthetics can be performed on children, there might be age restrictions based on the surgeon's assessment. It's important for children to have the emotional maturity to understand the procedure and its implications.

Unstable Weight: Significant fluctuations in weight can impact the results of the surgery. Candidates should ideally have a stable weight before undergoing ear aesthetics.

Recent Ear Trauma: If an individual has recently experienced ear trauma, it might be advisable to wait until the area has fully healed before considering surgery.

Pregnancy or Breastfeeding: Pregnancy and breastfeeding can affect the body's healing processes. Surgeons might recommend waiting until after these stages before undergoing elective procedures.

Lack of Consent: For minors, parental or legal guardian consent is required. If the individual is not able to provide informed consent themselves, this can impact their eligibility.
Who is Eligible for Ear Aesthetics?
Eligibility for ear aesthetics, also known as otoplasty or ear cosmetic surgery, can vary based on individual circumstances. However, there are certain factors that are commonly considered when determining if someone is a suitable candidate for this procedure. It's essential to consult with a qualified plastic surgeon or ear, nose, and throat (ENT) specialist to assess your specific case. Here are some general considerations:iyi
Age: Ear aesthetics can be performed on both children and adults. For children, the ears generally reach their full size by the age of 6, making it possible to undergo the procedure at a relatively young age. However, it's important that children are old enough to express their own desires and understand the procedure.

Health Status: Candidates for ear aesthetics should be in good overall health. Any underlying medical conditions should be discussed with the surgeon during the consultation to ensure that the surgery can be safely performed.

Ear Development: The ears should be fully developed before undergoing otoplasty. This is usually the case by the age of 6 for most children. In some cases, surgery can be performed earlier if necessary, but the timing should be discussed with a medical professional.

Realistic Expectations: Candidates should have realistic expectations about the results of the surgery. A thorough consultation with the surgeon is important to discuss goals, potential outcomes, and any limitations of the procedure.

Motivation: Candidates should be motivated to undergo the procedure for personal reasons, rather than pressure from others. This is particularly important for individuals considering the procedure for cosmetic reasons.

Non-Smoking Status: Smoking can impact the healing process and increase the risk of complications. Surgeons often advise candidates to quit smoking before and after the surgery.

Specific Concerns: Candidates might have various reasons for seeking ear aesthetics, such as protruding ears, ear deformities, asymmetry, or other cosmetic concerns. A consultation will help determine whether the specific concern can be addressed through surgery.
Contact us and we will clear your doubts
How is Ear Aesthetics is Performed?
Ear Aesthetics, is a surgical procedure that is typically performed in the following steps: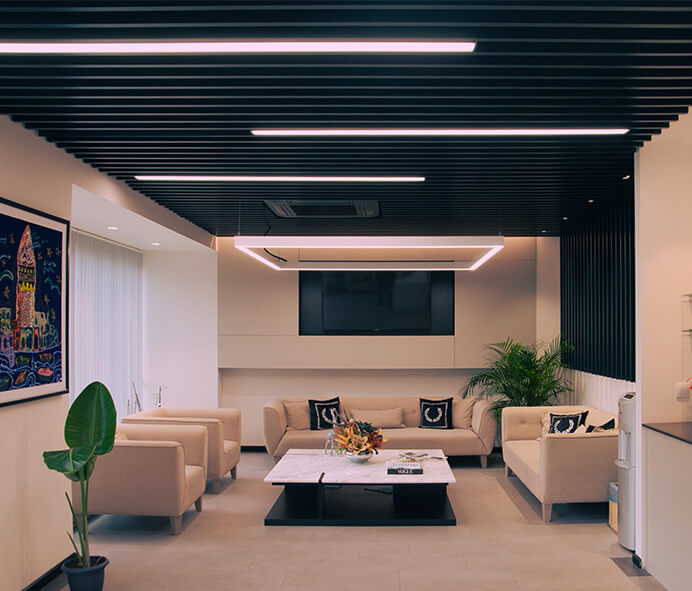 Why Choose Turkish Clinics for Ear Aesthetics?
Experienced surgeons: Turkey is known for its highly skilled and experienced plastic surgeons who have often received training and education from reputable institutions. Many Turkish plastic surgeons specialize in cosmetic procedures like ear aesthetics and have a wealth of experience in performing such surgeries.

Dr HE Aesthetic Clinic
Recovery After Ear Aesthetics in Turkey
Recovery after ear aesthetics (otoplasty) in Turkey, or anywhere else, follows a general timeline. However, it's important to remember that individual experiences can vary. Your surgeon will provide you with specific post-operative instructions tailored to your case. Here's a general overview of what you can expect during the recovery period after ear aesthetics:
Immediately After Surgery:
After the surgery, you'll spend some time in a recovery area, where you'll be monitored as the effects of anesthesia wear off.
You might experience some grogginess and discomfort as you wake up, but pain should be well managed with prescribed medications.
First Few Days:
You'll be sent home to rest after a few hours or overnight stay.
You'll likely need someone to drive you home and help you for the first day or two.
Pain, swelling, and bruising around the ears are normal during this time.
Your surgeon may provide a bandage or dressing to protect the surgical site. You might also need to wear a special headband to hold the ears in their new position.
First Week:
Swelling and discomfort should gradually start to decrease.
You might need to avoid sleeping on your sides to prevent pressure on the ears.
Follow your surgeon's instructions on wound care and cleaning the incisions.
First Month:
After about a week, your surgeon may remove sutures if used.
Swelling and bruising should continue to subside.
You may be able to resume some light activities, but avoid strenuous exercise or activities that could risk trauma to the ears.
First Few Months:
Over the course of several months, your scars will gradually fade and become less noticeable.
Follow any scar care recommendations provided by your surgeon.
You'll have follow-up appointments to monitor your healing progress and ensure everything is on track.
Long-Term:
By around 6 months to a year after the surgery, most of the swelling and bruising should be fully resolved, and scars will have matured.
The final results of your ear aesthetics will be apparent, with ears in their improved position or shape.
Throughout the recovery process, it's important to:
Follow Instructions: Adhere to all post-operative care instructions provided by your surgeon.
Medications: Take prescribed medications as directed, including pain relievers and any antibiotics if given.
Rest: Allow yourself enough time to rest and recover. Avoid activities that could strain the ears during the initial healing period.
Healthy Lifestyle: Maintain a healthy lifestyle with a balanced diet and proper hydration to support healing.
Remember that recovery experiences can vary, so it's essential to communicate any concerns or unexpected changes with your surgeon. If you're traveling to Turkey for the procedure, ensure you have a clear plan for post-operative care and follow-up appointments as well.
Frequently Asked Questions About Ear Aesthetics