"Bichectomy" is a cosmetic surgical procedure that involves the removal of the buccal fat pads, which are pockets of fat located in the cheeks. The goal of bichectomy is to achieve a more sculpted and defined facial appearance, emphasizing the cheekbones and creating a slimmer look. It has gained popularity as a way to achieve a more contoured face, especially in the area of the midface.
The 4 Major Benefits of Bichectomy
Bichectomy is a cosmetic surgical procedure that involves the removal of buccal fat pads from the cheeks to achieve a more sculpted and contoured facial appearance. Here are four major benefits of bichectomy: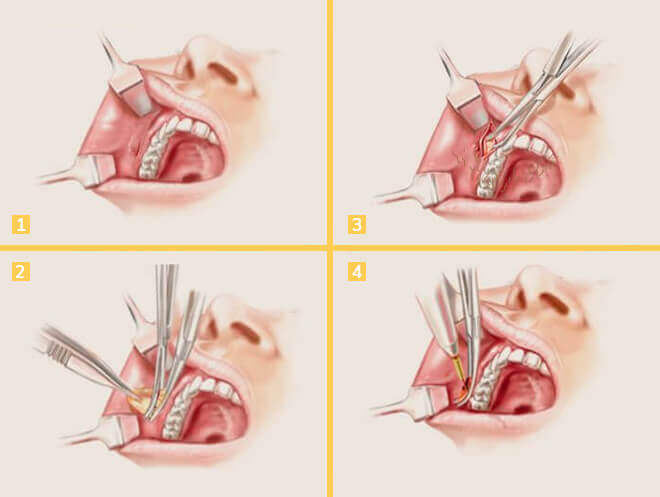 Enhanced Facial Proportions
Minimal Scarring and Downtime
Facial Contouring and Definition
Who is Not Suitable for Bichectomy?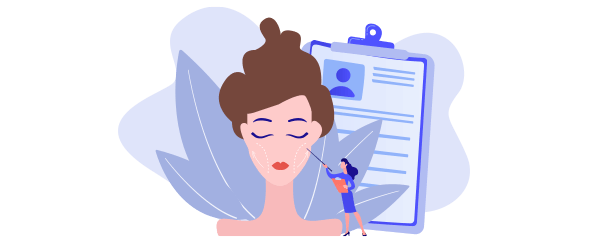 While bichectomy can offer facial contouring benefits for many individuals, it might not be suitable for everyone. There are certain cases in which a person might not be a suitable candidate for bichectomy. It's important to consult with a qualified plastic surgeon or facial specialist to determine your candidacy based on your individual circumstances. Here are some situations where bichectomy might not be recommended:
Thin or Gaunt Facial Structure: Individuals with naturally thin or gaunt facial structures might not be good candidates for bichectomy. Removing buccal fat pads in such cases could result in a more hollow appearance that is not desired.

Medical Conditions: People with certain medical conditions that increase the risks of surgery or hinder the healing process might not be suitable candidates. Chronic health conditions, bleeding disorders, or immune system disorders could impact the decision to undergo surgery.

Unrealistic Expectations: If a person's expectations for the outcome of bichectomy are unrealistic or they are seeking a dramatic transformation that cannot be achieved through the procedure, a surgeon might advise against it.

Health Status: Individuals who are not in good overall health might not be suitable candidates for surgery. This includes individuals with uncontrolled high blood pressure, heart problems, diabetes, or other significant health issues.

Age: Bichectomy is generally suitable for adults who have fully developed facial structures. Teenagers who have not yet completed facial growth might not be suitable candidates.

Psychological Factors: Individuals with certain psychological conditions or unrealistic body image perceptions might not be suitable candidates. It's important for candidates to have a healthy psychological state and undergo the procedure for their own well-being, rather than trying to meet external expectations.

Smoking and Alcohol Use: Smoking and excessive alcohol consumption can negatively impact the healing process and increase the risk of complications. Surgeons often recommend that individuals quit smoking and limit alcohol intake before and after surgery.

Lack of Consent: For minors, parental or legal guardian consent is required. If the individual is not able to provide informed consent themselves, this can impact their eligibility.

Skin Elasticity: Individuals with poor skin elasticity might not achieve the desired results from bichectomy. The procedure is most effective when performed on individuals with good skin elasticity.
Who is Eligible for Bichectomy?
Eligibility for bichectomy, a cosmetic surgical procedure that involves the removal of buccal fat pads from the cheeks, can vary based on individual factors and goals. It's important to consult with a qualified plastic surgeon or facial specialist to determine if you are a suitable candidate for the procedure. Here are some general considerations for eligibility:
Facial Anatomy: Bichectomy is most effective for individuals with naturally round or full cheeks caused by the presence of prominent buccal fat pads. A consultation with a surgeon will help determine if your facial anatomy makes you a good candidate for the procedure.

Age: Bichectomy can be performed on adults who have fully developed facial structures. This is typically around the age of 18 and older. Teenagers might be considered if they have completed facial growth and meet the necessary criteria.

Realistic Expectations: Candidates should have realistic expectations about the outcome of bichectomy. The procedure can enhance facial contours, but it's important to understand what can and cannot be achieved.

Overall Health: Candidates should be in good overall health and free from any medical conditions that could increase the risks of surgery or hinder the healing process.

Psychological Well-Being: Candidates should undergo bichectomy for their own reasons and have a healthy psychological state. The procedure should not be motivated by external pressure or unrealistic body image concerns.

Non-Smoking Status: Smoking can negatively impact the healing process. Surgeons often advise candidates to quit smoking before and after the surgery.

Understanding Risks: Candidates should be fully informed about the potential risks, benefits, and limitations of the procedure. A consultation with a surgeon should include a thorough discussion of these aspects.

Communication: Open communication with your surgeon is essential. You should be able to discuss your goals, concerns, and any questions you have about the procedure.

Skin Elasticity: Candidates with good skin elasticity tend to achieve better results from bichectomy. Skin that is loose or sagging might not respond as well to the procedure.

Alternative Options: Your surgeon might also discuss alternative options for facial contouring, such as fillers or other procedures, depending on your specific goals.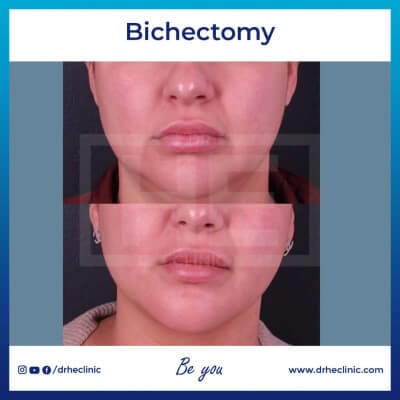 Submit your request for access to before and after photos to see actual patient results from our many cosmetic procedures and treatments at Dr. HE Clinic.
Contact us and we will clear your doubts
How is Bichectomy is Performed?
Bichectomy is a surgical procedure that is typically performed in the following steps: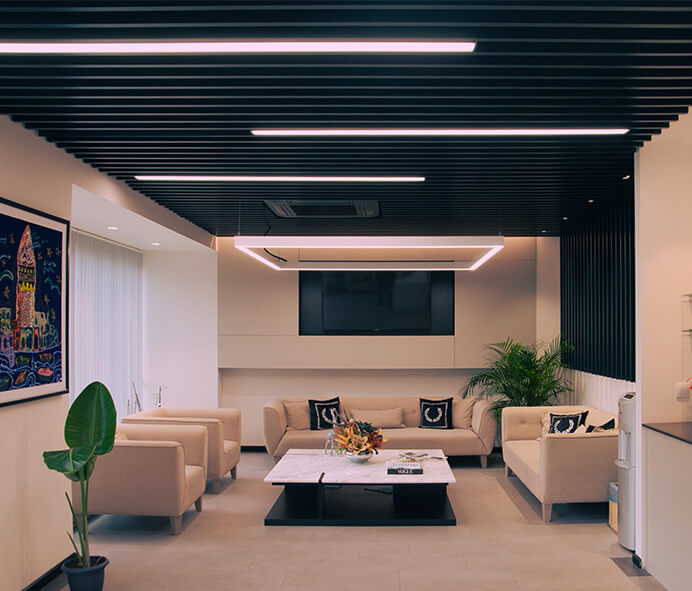 Why Choose Turkish Clinics for Bichectomy?
Experienced surgeons: Turkey is known for its highly skilled and experienced plastic surgeons who have often received training and education from reputable institutions. Many Turkish plastic surgeons specialize in cosmetic procedures like Bichectomy and have a wealth of experience in performing such surgeries.

Dr HE Aesthetic Clinic
Recovery After Bichectomy in Turkey
The recovery process after bichectomy (buccal fat removal) in Turkey, or anywhere else, is an important period during which your body heals and adjusts to the changes made during the surgery. Keep in mind that individual experiences can vary, but here's a general overview of what you might expect during the recovery period:
Immediately After Surgery:
You'll spend some time in a recovery area after the surgery, where you'll be monitored as the effects of anesthesia wear off.
You might experience grogginess and discomfort as you wake up, but pain should be manageable with prescribed medications.
First Few Days:
You'll likely be able to return home on the same day of the surgery.
Swelling, bruising, and discomfort around the surgical area are common during this time.
Your surgeon might provide guidelines for a soft diet to avoid putting pressure on the surgical site.
Pain can be managed with prescribed pain medications.
First Week:
Swelling and bruising are expected to continue, but they should gradually start to subside.
Follow your surgeon's instructions on wound care and oral hygiene to prevent infection.
You might need to avoid strenuous activities and follow a modified diet for the first week or so.
First Month:
After about a week, your surgeon might remove any sutures if used.
Swelling should continue to improve, but it might not completely disappear during this time.
You'll have follow-up appointments to monitor your healing progress.
First Few Months:
Over the course of several months, the swelling will continue to decrease, and you'll start to see the final results of the bichectomy.
Follow your surgeon's recommendations for scar care if provided.
Long-Term:
By around 6 months to a year after the surgery, most of the swelling should have subsided, and you'll have a clearer idea of the final outcome.
Scars will continue to mature and become less noticeable over time.
Throughout the recovery period, it's important to follow your surgeon's post-operative care instructions carefully. This includes taking any prescribed medications, maintaining proper oral hygiene, eating a modified diet as advised, and attending follow-up appointments.
If you're traveling to Turkey for bichectomy, make sure you have a clear plan for post-operative care and follow-up appointments, as you might need to stay in the area for a period after the surgery. Communicate openly with your surgeon about any concerns or unexpected changes during your recovery journey.
Frequently Asked Questions About Bichectomy