Rhinoplasty in Turkey has gained popularity over the years due to several factors, including high-quality medical facilities, experienced surgeons, affordable prices, and the country's rich history in medical tourism. Rhinoplasty, commonly known as a nose job, is a cosmetic surgical procedure aimed at enhancing the appearance or functionality of the nose.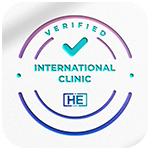 Safety and reliability when choosing a doctor
Certified doctors and clinics for Plastic Surgery
All doctors and clinics certified by myBody are proven specialists in aesthetic plastic surgery and have demonstrably the necessary expertise. Patients can rely on their competence and experience.
Turkey is known for its highly skilled and experienced plastic surgeons who have often received training and education from reputable institutions. Many Turkish plastic surgeons specialize in cosmetic procedures like Rhinoplasty and have a wealth of experience in performing such surgeries.
Turkish clinics often boast state-of-the-art facilities equipped with modern medical technology. These facilities prioritize patient safety and comfort, offering a high standard of care during and after the surgery.
Rhinoplasty in Turkey may be more cost-effective compared to some other countries. The lower costs can be attributed to factors such as the local economy and the exchange rate, making it an attractive option for individuals seeking affordable cosmetic procedures without compromising quality.
Medical tourism infrastructure
Turkey has developed a robust medical tourism industry and has become a popular destination for individuals seeking cosmetic surgeries. The country offers a range of services to cater to international patients, including assistance with travel arrangements, accommodation, and translation services.
Privacy and confidentiality
Turkish clinics prioritize patient privacy and confidentiality. They adhere to strict ethical standards and regulations to ensure that patients' personal information and medical records are protected.
Turkey is a country rich in culture, history, and natural beauty. Choosing a Turkish clinic for Rhinoplasty allows patients to combine their medical trip with a chance to explore popular tourist destinations and enjoy a unique travel experience.
The 4 Major Benefits of Rhinoplasty
Rhinoplasty, commonly referred to as a "nose job," is a surgical procedure aimed at altering the shape, size, or function of the nose. It can be performed for both cosmetic and medical reasons. Here are four major benefits of rhinoplasty:
Improved Facial Harmony and Aesthetics
Enhanced Breathing and Functionality
Boosted Self-Confidence and Emotional Well-Being
Correction of Trauma or Congenital Deformities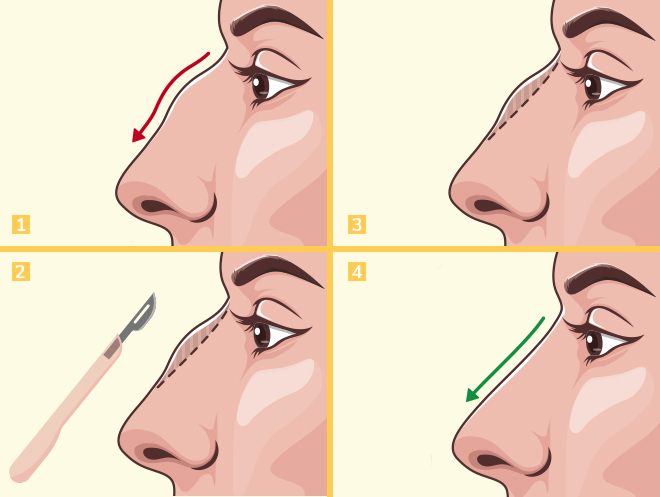 Contact us and we will clear your doubts
Client Favourite Price Packages
Who is Eligible for Rhinoplasty?
Eligibility for rhinoplasty, also known as a "nose job," can vary depending on several factors. While rhinoplasty is a common cosmetic procedure, it is also performed for medical reasons to improve breathing and correct structural issues in the nose. Here are some considerations for eligibility: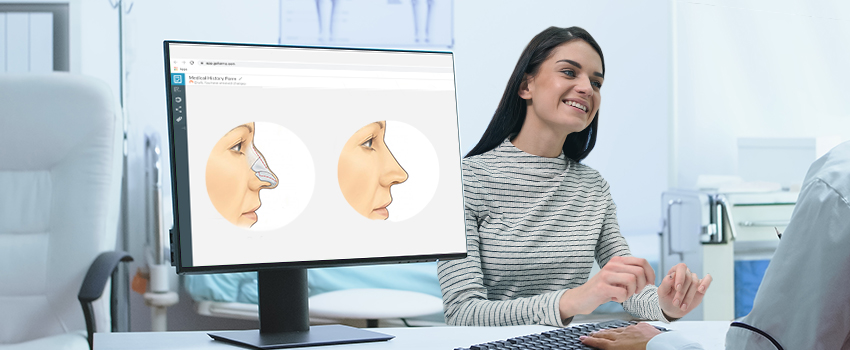 Cosmetic Rhinoplasty Eligibility:

Age: Most plastic surgeons prefer to perform rhinoplasty on individuals whose facial growth is complete, which typically occurs around age 15-17 for females and slightly later for males. However, there is no strict age limit, and older individuals can also undergo rhinoplasty.

Healthy Physical and Emotional State: Candidates should be in good overall health, both physically and mentally, to undergo surgery and anesthesia. It's important to discuss any underlying medical conditions or medications with your surgeon.

Realistic Expectations: Candidates should have realistic expectations about the outcome of the procedure. It's crucial to understand that rhinoplasty can enhance the appearance of the nose, but perfection cannot be guaranteed. A consultation with a qualified surgeon can help set realistic expectations.

Motivation: Individuals should have a genuine desire for rhinoplasty and should not be undergoing the procedure due to external pressure or influence.

Functional Rhinoplasty Eligibility:

Breathing Problems: Functional rhinoplasty is typically performed to address breathing difficulties caused by structural issues in the nose. Candidates for this type of rhinoplasty often experience symptoms such as chronic nasal congestion, snoring, sleep apnea, or difficulty breathing through the nose.

Medical Evaluation: Candidates may need to undergo a medical evaluation to determine the cause of their breathing issues. If the problem is related to structural abnormalities like a deviated septum or enlarged turbinates, functional rhinoplasty may be recommended.

Overall Health and Lifestyle Factors:

Smoking: Smoking can interfere with the healing process and increase the risk of complications. Surgeons may recommend quitting smoking for a certain period before and after surgery.

Alcohol and Medications: Candidates should disclose their alcohol consumption and any medications or supplements they are taking to the surgeon, as these factors can affect the surgery and recovery.

Consultation with a Surgeon:

A critical step in determining eligibility for rhinoplasty is a consultation with a qualified and experienced plastic surgeon or an otolaryngologist (ear, nose, and throat specialist). During this consultation, the surgeon will assess the individual's physical and emotional health, discuss their goals, and evaluate the nose's structure and characteristics.
Who is Not Suitable for Rhinoplasty?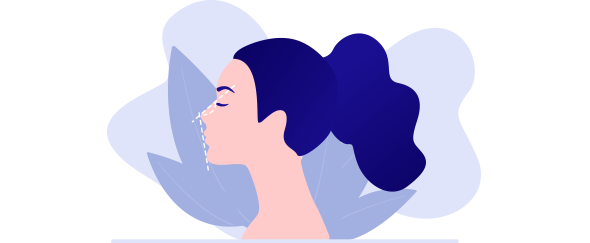 While rhinoplasty is a popular and generally safe surgical procedure, there are individuals who may not be suitable candidates for the surgery. Here are some situations and conditions in which rhinoplasty may not be recommended:
Unrealistic Expectations: Patients who have unrealistic expectations or who seek a "perfect" nose may not be suitable candidates. Rhinoplasty can enhance the appearance of the nose, but it cannot achieve perfection, and results can vary.
Poor General Health: Individuals in poor overall health may not be candidates for rhinoplasty. Surgery places stress on the body, and individuals with certain medical conditions may have an increased risk of complications. It's essential to discuss your medical history and current health with your surgeon.
Severe Medical Conditions: Patients with severe medical conditions, such as uncontrolled diabetes, heart disease, or clotting disorders, may not be suitable candidates for surgery. These conditions can increase the risk of surgical complications.
Smoking and Substance Abuse: Smoking and substance abuse can impair the healing process and increase the risk of complications. Surgeons often recommend quitting smoking and avoiding certain substances before and after rhinoplasty.
Certain Medications: Some medications, such as blood thinners and certain herbal supplements, can increase the risk of bleeding during and after surgery. Your surgeon will need to review your medication list and may ask you to discontinue or adjust certain medications.
Psychological Factors: Patients with certain psychological conditions, such as body dysmorphic disorder (BDD), may not be suitable candidates for rhinoplasty. BDD can lead to unrealistic perceptions of one's appearance and dissatisfaction with the results of cosmetic procedures.
Age Considerations: Rhinoplasty is typically performed on individuals whose facial growth is complete. Surgeons often recommend waiting until adolescence is complete, usually around age 15-17 for females and slightly later for males. However, there is no strict age limit, and older individuals can also undergo rhinoplasty.
Insufficient Nose Development: In some cases, an individual's nose may not have fully developed or matured. Surgeons generally prefer to perform rhinoplasty on fully developed noses to achieve more predictable and stable results.
Prior Unsatisfactory Surgeries: If a patient has had previous rhinoplasty surgeries that resulted in unsatisfactory outcomes, revision rhinoplasty may be more challenging and may carry a higher risk of complications. It's essential to discuss prior surgeries and outcomes with your surgeon.
Medical Contraindications: Some medical conditions or contraindications may make surgery too risky. The decision to proceed with rhinoplasty should always prioritize patient safety.
How is Rhinoplasty is Performed?
Rhinoplasty is a surgical procedure that is typically performed in the following steps:
When deciding if Rhinoplasty is right for you, consider the following:
Pain and discomfort experienced after rhinoplasty can vary from person to person, and it depends on several factors, including individual pain tolerance, the extent of the surgery, and the surgical technique used.
Whether or not there is a visible scar after rhinoplasty depends on the surgical technique used by your surgeon. There are two primary approaches to rhinoplasty, and they can result in different types of scars:
Open Rhinoplasty: In this approach, a small incision is made across the columella, which is the strip of skin and tissue that separates the nostrils. The incision is usually well-hidden and not easily noticeable, even upon close inspection. While there is a scar, it tends to be inconspicuous and often fades over time.

Closed Rhinoplasty: Closed rhinoplasty is performed entirely through incisions made inside the nostrils. This approach avoids any external scarring because there are no visible incisions on the outside of the nose.
The choice between open and closed rhinoplasty depends on the complexity of the procedure, the surgeon's preference, and the specific goals of the surgery. In some cases, the open approach may be necessary to achieve the desired results, while in others, the closed approach may be sufficient.
It's important to discuss the surgical approach and potential scarring with your surgeon during your consultation. They can explain which technique they recommend for your case and provide information about the incisions, scarring, and how they will be managed.
Keep in mind that any incisions made during rhinoplasty are typically well-placed and designed to minimize visible scarring. Additionally, the appearance of scars can improve over time, becoming less noticeable as they mature and fade. Proper post-operative care and following your surgeon's instructions for scar management can help optimize the healing process and minimize scarring.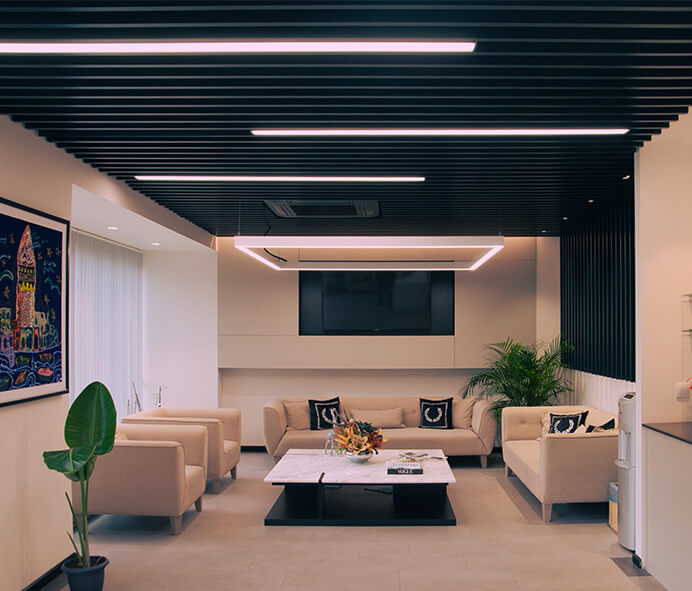 Why Choose Turkish Clinics for Rhinoplasty?
Experienced surgeons: Turkey is known for its highly skilled and experienced plastic surgeons who have often received training and education from reputable institutions. Many Turkish plastic surgeons specialize in cosmetic procedures like Rhinoplasty and have a wealth of experience in performing such surgeries.

Dr HE Aesthetic Clinic
Recovery After Rhinoplasty in Turkey
Recovery after rhinoplasty in Turkey, like anywhere else, is an essential aspect of the surgical process. While everyone's recovery experience can vary based on factors such as individual health, the extent of the surgery, and the surgical technique used, here is a general overview of what you can expect during the recovery period following rhinoplasty in Turkey:
Immediately After Surgery (Day 1):
You will spend some time in the recovery area under medical supervision.
You may experience mild discomfort, swelling, and congestion.
There may be dressings or splints on the outside and inside of your nose.
You will receive instructions on post-operative care, including taking prescribed medications, managing pain, and keeping your head elevated.
First Week After Surgery:
Swelling and bruising around the eyes and nose are common and typically peak within the first 48 hours.
Pain and discomfort can be managed with prescribed pain medication.
You should avoid strenuous physical activities and rest as much as possible.
Follow your surgeon's guidelines for cleaning and caring for your incisions and any internal packing or splints.
2-3 Weeks After Surgery:
Swelling and bruising begin to subside, although some residual swelling may persist.
You may be able to return to light daily activities, but you should continue to avoid strenuous exercise and activities that could risk injury to your nose.
Nasal congestion and stuffiness may persist but should gradually improve.
2-3 Months After Surgery:
Most of the visible swelling and bruising should have subsided by this point.
The nose will start to settle into its final shape, although minor changes may continue over several months.
You can gradually return to your normal activities, including more strenuous exercise, following your surgeon's guidance.
Long-Term Recovery (6-12 Months and Beyond):
The full results of rhinoplasty may take several months to a year to become apparent.
Scarring, if present, will continue to fade and become less noticeable.
Continue to follow up with your surgeon for post-operative appointments as recommended.
Tips for a Smooth Recovery:
Follow your surgeon's post-operative instructions closely, including medication schedules and care for incisions or packing.
Keep your head elevated, especially when sleeping, to minimize swelling.
Avoid smoking and alcohol, which can hinder the healing process.
Eat a healthy diet and stay hydrated to support healing.
Be patient and realistic about the recovery timeline, as it may take time for the final results to become apparent.
It's crucial to maintain open communication with your surgeon in Turkey throughout the recovery process. If you have any concerns or experience unusual symptoms, reach out to your surgeon for guidance and support. A well-planned and executed recovery process is key to achieving the best possible results from your rhinoplasty.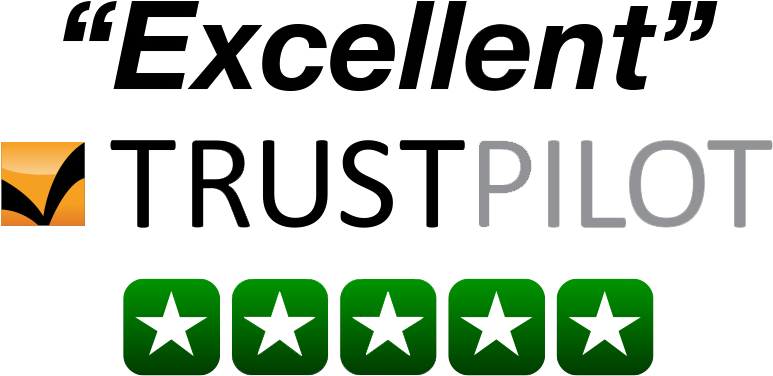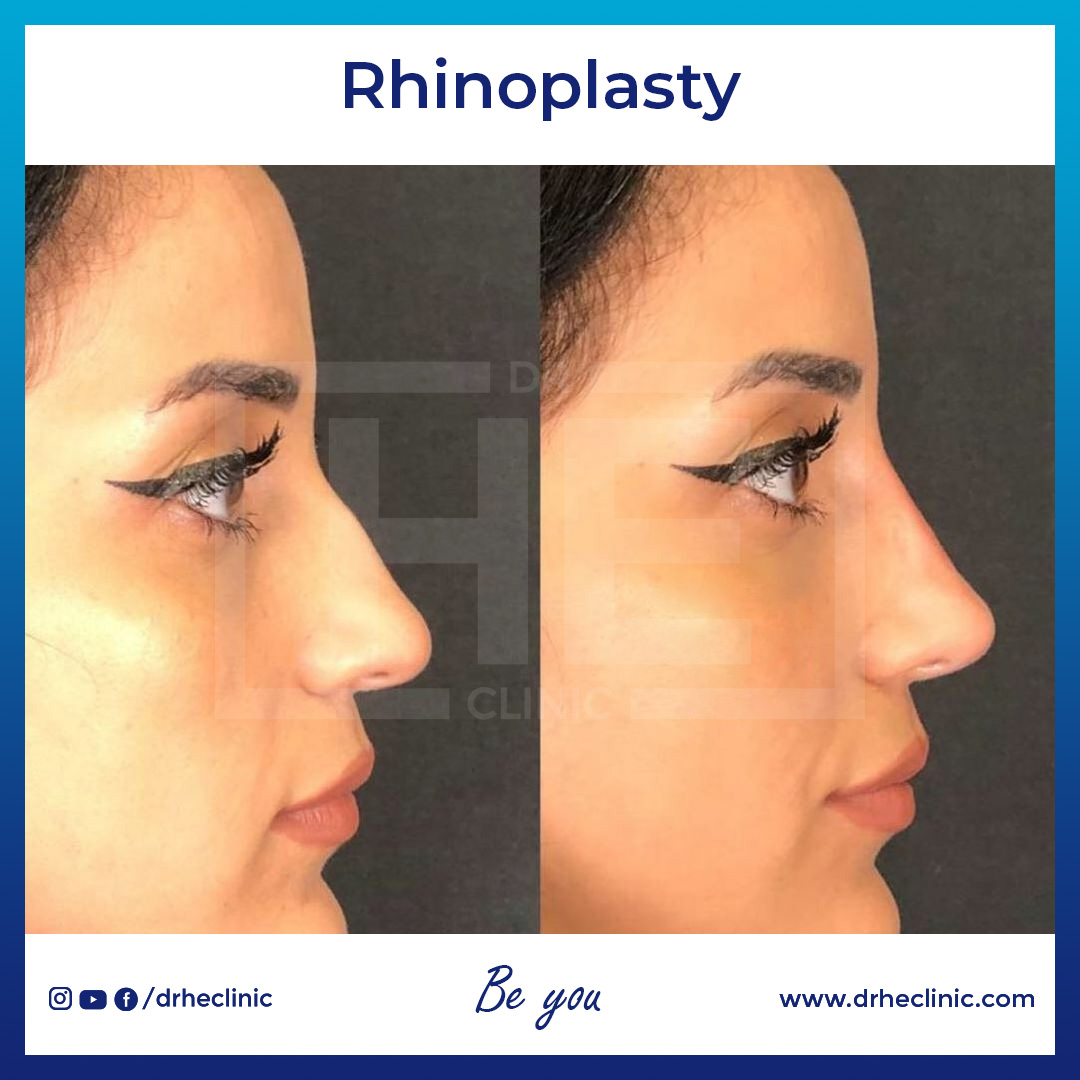 Submit your request for access to before and after photos to see actual patient results from our many cosmetic procedures and treatments at Dr. HE Clinic.
Frequently Asked Questions About Rhinoplasty